Collective2 Review: Chris Vermeulen the founder of TheTechnicalTraders.com. and the AlgoTrades.net automated algorithmic trading systems has been a member and user of the Collective2 since 2008 and is confident they have a robust automated trading platform for the masses to use with a few clicks of a mouse.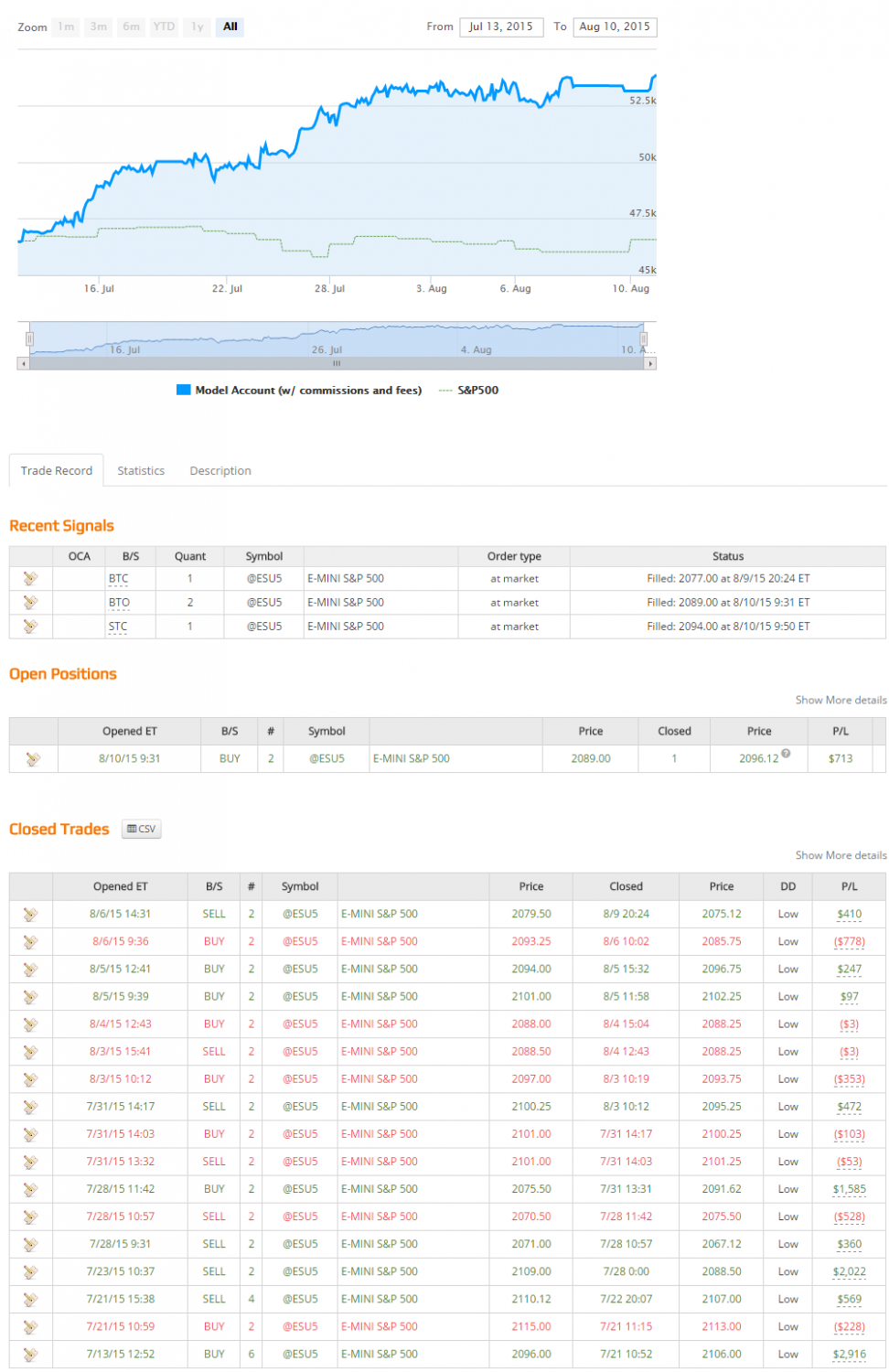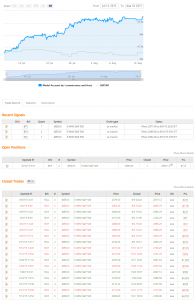 Collective2 started a revolution in the financial sector when it came to automated trading. Before Collective2, it was virtually impossible for an individual investor to find objective, trusted information about algorithmic trading strategies. Investors had to either invest in an expensive hedge fund or sift through thousands of newsletters and their trading strategies to determine which results were real and which were fake. Then they had to wait by their computer for an email or updated webpage for a trade alert so they could manually place an order and follow along.
What Collective2 had done was a radical idea. The C2 team is founded not by traders or finance professionals instead by technology executives and computer software engineers. Their idea was simple. To use technology to eliminate the need for the middle man to connect and manage clients' money and have it automatically trading based on proven trading algorithms. The Collective2 system does the tedious work of tracking and analyzing performance records of algorithmic trading strategies. Armed with accurate results and with data users can trust, clients make their own decisions about which algorithmic strategy to invest their money in.
Collective2 went live in 2003. Over the years, they have analyzed over 750 algorithmic strategies and are used by over 70,000 registered traders. They are clearly a leader in this industry.
While their website is nothing special in terms of looks and layout, this tech-savvy business seems to know how to automate trading with various brokerage firms.
Collective2 is based near New York City and is subject to U.S. laws and regulations. They are registered with the Commodity Futures Trading Commission (CFTC) as a CTA and are members of the National Futures Association.
Collective2 Review About Successful Algorithmic Systems 
Without getting into much detail about how difficult it is to build and maintain an algorithmic system, we wanted to share some rough stats on the Collective2.com portal.
You can find and sort systems through the "Find System" feature and search criteria. The brutally honest truth is that most of those systems fail after roughly two years. Out of thousands of systems posted (many of which are no longer maintained by the system creator), only a handful of systems appear to make steady money for the subscribers of those algorithms. It looks to be around 1.5% of systems fit criteria that fall within the average users' comfort zone in terms of drawdowns, annual gains, trade frequency, etc.
This clearly proves the point that designing, building, testing, running, and maintaining an algorithmic trading strategy is no easy task.
Collective2 System Designers Fail To Do This
Through years of reviewing other users' systems on Collective2, most build a system that is either trend-following or mean reversion-based (oscillates).
Trend following systems are great when the market is trending but drastically underperform during market conditions that are bouncing around. Keep in mind the market only trends roughly 20-30% of the time, so this is only part of the equation when building a complete algo trading system.
Mean reversion is when a securities price moves too far from the equilibrium level in either direction. A sideways trading market allows for both long and short trades to be taken to profit come market uncertainty. Trades tend to be shorter in nature but are required for a trader to master in order to generate consistent returns every year. The stock market oscillates about 20-30% of the time and should only be used when market conditions call for this type of trading strategy.
Out of the 750 automated trading systems, there are literally only a hand full that have stood the test of time, lasting more than two years. Reading many of the collective2 reviews about systems on their site gives you a good feel of what most system operators are like. Unfortunately, most hide behind a fake name which, in my opinion, undermines their collective2 trading system.
Collective2 System – Algorithmic Trading Systems 
In conclusion, the best algorithmic trading strategies on collective2 are the ones which are complete with both, a trending strategy and an oscillating strategy built into the system as a whole.
The good news is that AlgoTrades.net provides two complete algorithmic trading systems on the Collective2.com portal. Having their ALGOTRADES-FUTURES system which trades the SP500 index allow the individual investor to with piece of mind.
I hope this Collective2 review helps you. If you have any questions please email us.
http://www.algotrades.net/wp-content/uploads/2014/12/algotrades-logo-tm.png
0
0
Chris Vermeulen
http://www.algotrades.net/wp-content/uploads/2014/12/algotrades-logo-tm.png
Chris Vermeulen
2022-01-15 19:19:00
2022-03-15 12:48:17
Collective2 Review for Algorithmic Trading Strategies