Have questions about AlgoTrades Automated Trading Systems? Get more details and find out if automated trading is right for you.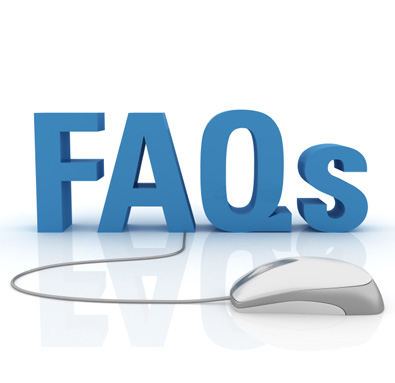 What Is The AlgoTrades System?
It is a platform that provides 100% automated trading algorithms that deploys multiple trading strategies for various asset classes like the S&P 500, DAX index, Volatility index and sectors. Clients can select which systems they want to follow and autotrade. The AlgoTrades platform allows our trading systems to connect directly to your brokerage account if you want a systems trades traded for you.
What If I Don't Want to Autotrade?
AlgoTrades Automated Trading Systems can enter and exits trades, manages your stops and profit targets automatically, but if you don't want to autotrade you can simply follow the systems manually as they will send you an email and SMS text alert every time there is a trade or position adjustment.
Who Is It for?
AlgoTrades is for anyone who wants a portion of their money professionally traded for them and does not want to try and analyze the markets, identify trades, and manage positions. A subscription to an AlgoTrades system allows you to have multiple trading systems working for you, finding trades and executing them for you if you desire.
How Much Capital Is Required?
A minimum trading account of $10,000 will work for most of our systems, but the minimum account size is explained in each systems description.
What Does it Trade?
Our systems trade the S&P500 index through the use of e-mini futures contracts, DAX futures index, and we have ETF systems that trade the VIX, indexes, and sectors.
Why Do I need AlgoTrades?
Simple, if your account has not seen substantial growth during both rising and falling markets then AlgoTrades automated trading systems are the solution for consistent gains, no matter the market direction.
Can I Make Money In a Falling Market?
Yes, AlgoTrades uses multiple trading strategies designed just for falling prices that allow it to profit during a falling market (bear market). This is done through the use of short selling or inverse ETF's.
How Much Does AlgoTrades Cost?
All systems come with a free trial so you can follow them and make money trading before you ever commit any money. Systems monthly fees vary in price and can be seen once you create your free account: CLICK HERE
Do I Need Any Trading Experience?
If you select to have our systems autotraded for you no experience is required. Our automated trading system platform connects with your trading account and the AlgoTrades systems will do all the trading for you.
Do I Need to Leave My Current Advisor or Broker?
No, The AlgoTrades system should be viewed as a diversification investment. The golden rule for investing is to never put all your money into one basket (investment).
Only a portion of your investment capital should be used with any investment strategy. So you can keep the majority of your capital with your advisor and broker while having the AlgoTrades trading a portion of your capital with the brokerage firm that supports our system.
What Brokers Are Compatible With AlgoTrades?
Interactive Brokers, AGM, Daniels Trading, Dorman, Gain Capital, Halifax, MB Trading, NinjaTrader Brokerage, OptionsHouse, TradersOnly, High Ridge Futures, Any CTS, CQG, or Rithmic Brokerage.
How Long Will It Take To See Results?
AlgoTrades focuses on trading the most active cycles and trends. These cycles and trends fluctuate in length each year, and as a result, it may take a few weeks or month for your account to start showing returns similar to the returns seen in historical performance for each system. AlgoTrades systems should be viewed and used as an annual investment.
What Happens If There Is Another Flash Crash (Market Crash)?
If it were to happen, our systems and brokers have built-in precautions to limit exposure and risk. All trades automatically have the protective stop loss orders running. This means if the price starts to move against us, our liquidating orders will be in place and our trade will be exited.