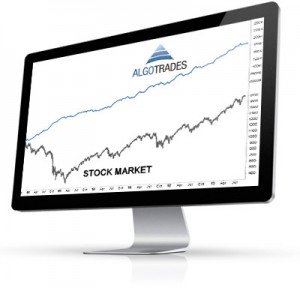 Algorithmic trading software is the new trend in Trading. It is also commonly referred to as automated trading and makes use of software programs in the purchase and sale of stocks and futures contracts. The main advantage of algorithmic trading software is that it can be used by experts as well amateurs traders as an additional support system.
Speaking about what an algorithmic trading software program does, it accrues vital market data on different trading companies and thereafter uses this information to decide when a position should be entered, which positions should be closed and those that can be held for a longer period of time for a better return. It monitors the market every second of the day and night and trades on your behalf. Thus, it makes sure you never miss out on an opportunity.
How to Select the Best Algorithmic Trading Software
Given the growing popularity of algorithmic trading softwares, there are many available for use in the market. However, not all have been created alike. A wrong purchase could prove a total waste of time and money. There are three important aspects that will help you choose winning trading software.
Quick Reaction Time: Timing is what matters in trading. If a particular program fails to react to the fluctuations in the market in a timely manner, you will end up losing out on a lot of money. The cost should not be your criteria to judge how an algo trading software program will perform in real market conditions.
The problem with trading softwares is that it is impossible to tell how it will work unless you actually use it. A reputed publisher like NinjaTrader who has full faith in the quality and performance of his product won't hesitate to back it with a full money back guarantee. This way you can fully test the trading software for a specified duration of 15 days or 30 days before you make a final decision. You can also depend on customer reviews to make a decision. As a tip do not look at customer reviews on the company website, but on sites dedicated to reviewing varied products and services.
User-Friendly Interface: This is another essential feature to consider because it will determine your overall experience with the product and also how much of effort and time you will personally have to put into the entire trading process. Most algorithmic trading software programs are easy to use because the objective is to offer ease to those who are not tech-savvy. But a cluttered interface without proper instructions can make it difficult for a computer literate person too. I prefer eSignal.
Choose a program with a neat design; one that places all the important instructions and functions in an easy-to-find format.
Good Customer Service: The purchase of algorithmic trading software is not a one-time affair as you pay monthly in most cases. A few software versions require regular updates to function efficiently. Also, being a technical product, there might be issues or problems in future that you might need to consult with the publisher. This is where the question of customer service comes in.
To test it, give them a call enquiring about the product or send them an email and note how fast and how well they respond.
Winning algorithmic trading softwares will buy and sell trades each time the market provides a low risk trading opportunity.
http://www.algotrades.net/wp-content/uploads/2014/12/algotrades-logo-tm.png
0
0
Chris Vermeulen
http://www.algotrades.net/wp-content/uploads/2014/12/algotrades-logo-tm.png
Chris Vermeulen
2021-10-15 09:37:00
2022-03-17 18:32:10
Selecting An Algorithmic Trading Software