Algorithmic Trading System Profits From Dec Selloff
Algorithmic Trading System: So far December has been a rough ride. Large intraday swings and falling prices make it difficult to make money.
The exciting news is that this is the exact type of market the AlgoTrades System likes. So while the SP500 is trading lower by nearly 2% this month, clients and myself have pocketed a quick 3.7% gain on our portfolio. That is $1845 in REAL PROFITS in each of our accounts via algorithmic trading system.
Unfortunately, we had a much larger gain but the market rolled over and died late Wednesday afternoon. Thankfully, the system knows when to lock in gains and how to manage properly positions/stops :)
AlgoTrades Algorithmic Trading System Signals Trend Change
I should also note the SP500 is now giving mixed signals, meaning a new down trend could take place in the next few days. If so, the automated futures algorithmic trading system will be looking to short the market in order to profit from falling prices.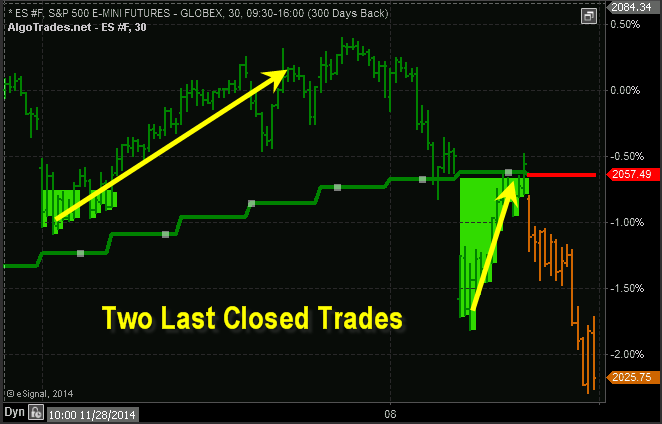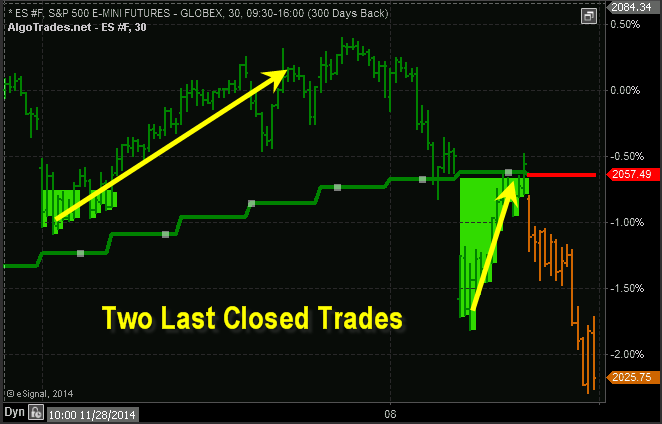 Sincerely,
Chris Vermeulen
Founder of AlgoTrades Systems
www.AlgoTrades.net
See what our AlgoTrades system users are saying – Click Here
http://www.algotrades.net/wp-content/uploads/2014/12/algotrades-logo-tm.png
0
0
Chris Vermeulen
http://www.algotrades.net/wp-content/uploads/2014/12/algotrades-logo-tm.png
Chris Vermeulen
2021-12-10 16:42:00
2022-03-15 14:16:39
Algorithmic Trading System Profits From Dec Selloff