Hey AlgoTrades Algorithmic Trading Strategies Investors!
Intra-Month Algorithmic Trading Strategies Performance Update: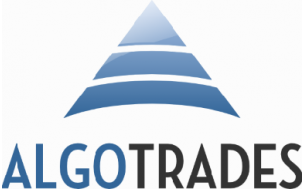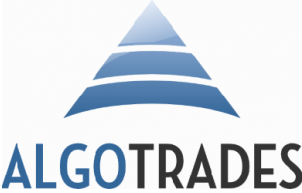 September has been a slow month for gains, but we are positive on the month. The first week we locked in $1,200 profit, but our second trade we gave back $727.
Currently, price action is trading in a tighter and tighter range (narrowing), and slowly moving lower. This is not something we can make money from. The AlgoTrade algorithmic trading strategies identify this as rotation and attempts to take very conservative trading actions.  The good news is that price should breakout of this range soon and a new trade will likely be triggered in Sept for us.
Please Read Understand This Info About Algorithm Investing…
Algorithm Investing – Being in the trading alert newsletter business since 2001 I understand that not everyone is always on the same page when it comes to understanding how the markets move and what to expect, how and why trades are executed within a strategy or system.
For many clients understanding the basics of risk and simple trading lingo may be over their head. Simply put investing can be overwhelming and make some people afraid for their capital at times. This is especially true during times when the stock market makes it difficult for trading strategies to profit and a few losing trades take place in their account.
The biggest issue with individuals is fear. It makes people do irrational things. I see this all the time in the newsletter industry, where individuals trade their money in a way that is so backwards it blows my mind. You can tell they are clearly distressed and trading based on raw emotions and without a plan.
So, I feel that the onus is on me to keep in touch with you as we navigate the stock market with the AlgoTrades algorithmic trading strategies. I have found that the same things needs explaining not once or twice, but often 20 times or more. So I plan on sending you emails like this from time to time in order to help you keep a level head about the market and our trading.
I would like to reiterate that my number one focus and goal is to make sure our capital is as safe as possible. We all have a lot of money being traded with the AlgoTrades algorithmic trading strategies including myself, so do not think for a minute that I am not focused on what the trading system is doing with our money.
The market moves freely and is unpredictable. There will be times when we have winning streaks, and there will be times when we give back a large chunk of our gains. Every strategy has pros and cons. With the mix of strategies and position management we are trading with we have a high win rate, winning roughly 80% of trades. But with a high win ratio, comes larger losing trades. What this mean, is our losing trades on average will be much larger than our winning trades. That is just the trade-off with having a high percent of winning trades. PLEASE understand this, because eventually we are going to have some larger losing trades that will set us back a month or two, and that is NORMAL.
We follow the market trends as closely as possible, but when the market does change its trend, we will typically have a losing trade or two. Again, we FOLLOW the market, not try to predict tops or bottoms, as that is a sucker's game I do not play.
You and I know that we cannot predict where the market is headed next until after the event. So I want to make you aware that you can be a successful investor without needing to know where the market is going. My strategies and the system we are trading together, follows the market as closely as possible and I have complete trust in my strategies and you need to also.
Something that many do not understand is that we can only take what the market gives us. There will be years where we only make maybe 15-20%, but there will be other years when we make 70 or 80%. Investing is about long term consistent average growth, with minimal drawdowns. If you expect 50% return every year like clockwork you simply do not understand how the market moves nor investing and you may be disappointed.
Educating about investing takes time. Providing quality education is not just a one day wonder, but rather a process. It takes time for the information to be internalized and a good part of that education comes from exposure/real-life experiences. It has been proven that the average individual needs to be exposed to something over 50 times before a new neural pathway is constructed. So follow me over the next few years as I actively invest and you will grow to be very comfortable with investing the way I do.
Also, I should mention everyone learns differently. Some enjoy reading, others are visual/audio, and others need hands on experience. So moving forward, I will provide you with these educational rants in various formats to you.
No matter if your capital is invested by you, an Advisor, or the AlgoTrades algorithmic trading strategies, once you trust that your money is in safe hands, investing is all about your psychology, your psychology of risk and the psychology of the markets.
Anyway, that's all for now,
Chris Vermeulen
http://www.algotrades.net/wp-content/uploads/2014/12/algotrades-logo-tm.png
0
0
Chris Vermeulen
http://www.algotrades.net/wp-content/uploads/2014/12/algotrades-logo-tm.png
Chris Vermeulen
2014-09-17 11:08:51
2014-09-17 11:08:51
Algorithmic Trading Strategies Performance & Investor Education