FINAL STEP TO YOUR TRADING SUCCESS!
Wanna Make The Most Out Of Chris' Trading Service?
Grab His Powerful Trading Tips Book At Half Price Now!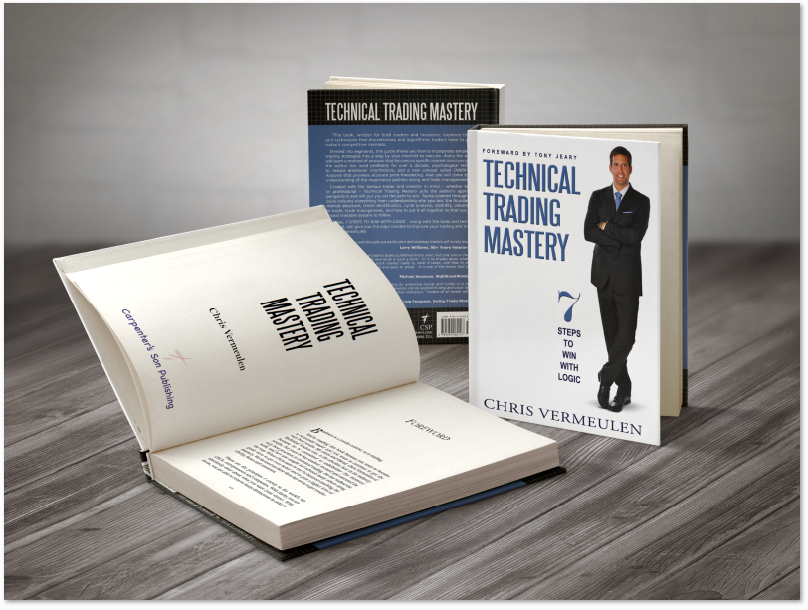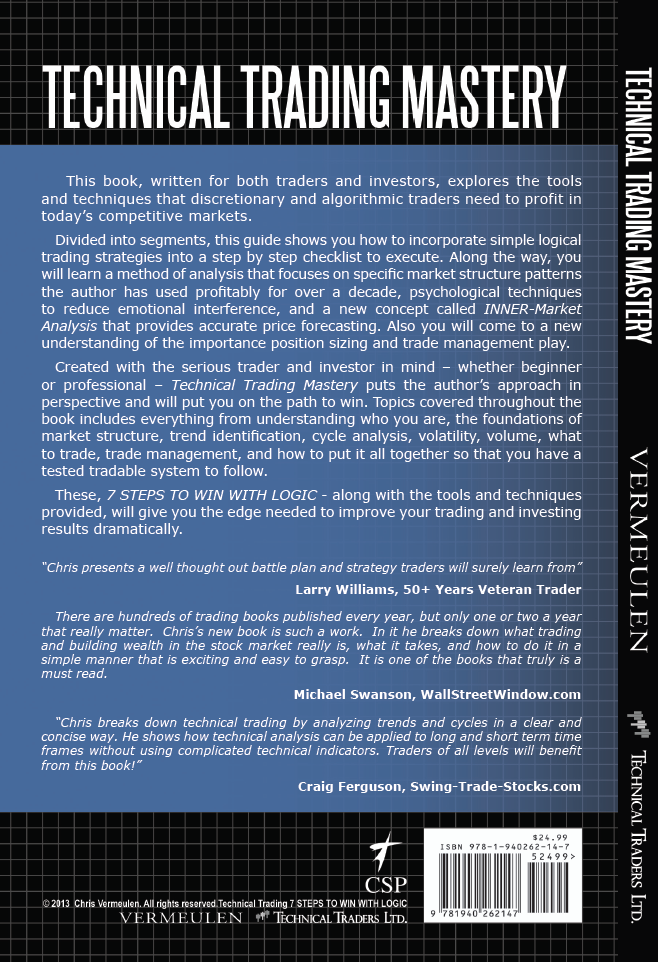 BUY FROM AUTHOR & SAVE 50%
INSTANT PDF DOWNLOAD
Support the author and purchase this digital book edition direct and save 50%
The perfect read to get you fired up to make 2016 a year to remember.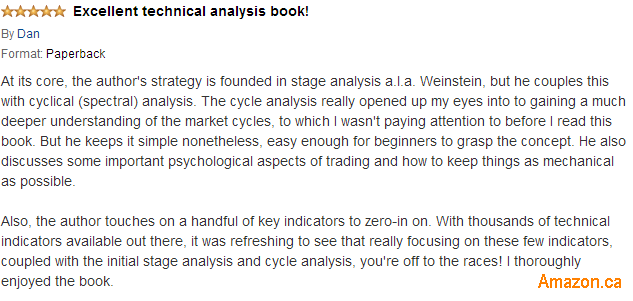 Technical Trading Mastery for Traders & Investors
How To Win With Simplicity
This book, written for both traders and investors, explores the tools and techniques that discretionary and algorithmic traders need to profit in today's competitive markets.
Divided into segments, this guide shows you how to incorporate simple logical trading strategies into a step-by-step checklist to execute. Along the way, you will learn a method of analysis that focuses on specific market structure patterns the author has used profitably for over a decade, psychological techniques to reduce emotional interference, and a new concept called INNER-Market Analysis that provides accurate price forecasting. You also will come to a new understanding of the importance of position sizing and trade management.
Created with the serious trader and investor in mind – whether beginner or professional – Technical Trading Mastery puts the author's approach in perspective, and it will put you on the path to win. Topics covered throughout the book include everything from understanding who you are, the foundations of market structure, trend identification, cycle analysis, volatility, volume, what to trade and trade management. Finally, it tells you how to put it all together so that you have a tested tradable system to follow.
These 7 SIMPLE STEPS TO WIN WITH LOGIC – along with the tools and techniques provided – will give you the edge needed to improve your trading and will boost your investing results dramatically.
---
"Chris presents a well thought-out battle plan and strategy traders will surely learn from."
Larry Williams, 50+ Years Veteran Trader
---
"There are hundreds of trading books published every year, but only one or two a year that really matter.  Chris's new book is such a work.  In it he breaks down what trading and building wealth in the stock market really is, what it takes and how to do it in a simple manner that is exciting and easy to grasp.  It truly is a must read."
Michael Swanson, WallStreetWindow.com
---
"Chris breaks down technical trading by analyzing trends and cycles in a clear and concise way. He shows how technical analysis can be applied to long- and short-term time frames without using complicated technical indicators. Traders of all levels will benefit from this book!"
Craig Ferguson, Swing-Trade-Stocks.com
Chris Vermeulen is an experienced and successful trader, educator and author. Involved in the markets since 1997, he is the author of several financial trading and educational newsletters. He is also the founder of Technical Traders Ltd.
As an active trader and investor, Chris soon recognized the huge potential that online investing and algorithmic trading systems held for individual investors. The development of Chris' Technical Trading Mastery resulted from his obsession with the market. Through years of research and testing, he created the AlgoTrades Investing system.
Chris has been described as a "gifted technical analyst" who can navigate the financial markets in any market condition. His list of personal and professional relationships approaches 25,000 people with whom he connects and nourishes out of his passion for trading.
Chris has been interviewed, published or written about in Futures Magazine, The Street, Trader Interview, Kitco, Financial Sense, Dick Davis Investment Digest and hundreds of online sites.
Product Details
Digital PDF Version: 224 pages
Publisher: Carpenter's Son Publishing
Language: English
ISBN: 978-1-940262-14-7
Product Dimensions: Digital PDF Format
Shipping: Instant Download

Price: $24.99

$12.49
BUY FROM AUTHOR & SAVE 50%
INSTANT PDF DOWNLOAD
Support the author and purchase this digital book edition direct and save 50%
The perfect read to get you fired up to make 2016 a year to remember.
Paperback, iBook , Nook
&

Kindle Books